about us...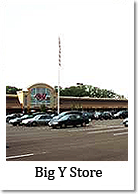 Vimini Associates has been a Bridgeport owned and operated real estate firm for the past 40 years. We are strategically located close to Interstate 95, Route 8, and the Route 25 Connector; enabling us to be within on-half hour of our market area. Our firm was founded by Sam G. Vimini in October of 1968 and has been located in downtown Bridgeport since its inception. Over this period we have performed appraisals on all types of properties throughout Connecticut with a concentration in the Southwestern portion of the state. We offer a deep knowledge of the history and motivating conditions involving past and present real estate activities in these communities.

Our appraisal assignments include a variety of clients. They have involved complex properties such as office buildings, apartment complexes, industrial facilities, special use properties, along with vacant land and smaller properties such as single-family homes, building lots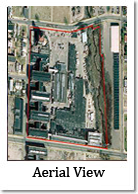 and condominium units. We have also appraised numerous retail facilities and shopping centers, ranging from 250,000 square foot centers to smaller neighborhood centers.

We have developed a great strength in preparation of appraisal reports for eminent domain purposes, litigation, and acquisition purposes. They encompassed "fee simple" and "leased fee" valuations, and leasehold interest valuations on a variety of property types.: either for lending, foreclosure proceedings, deficiency judgment proceedings, eminent domain, bankruptcy, real estate tax appeal (Ad Valorem), or estate-gift tax purposes.

We are also recognized, and have been appointed by the local Superior Court on occasion as intermediate appraiser for valuation.